Since my last post, such a lot has happened in the world!
Climate change is relentless and now we are in the throes of a pandemic. Over one million people have died and countless more will almost certainly suffer until a vaccine is made widely available.

As a result of the Novel Corona Virus, FEPN was cancelled this year, hopefully, next year, it will go ahead again. We'll have to wait and see.

I am still struggling to find reliable models to work with on future projects, plus with my downturn of professional activity, virtually nil, apart from some print sales, funding of projects has become more and more difficult.
As a result, I have sold my Hasselblad outfit and also my Linhof Technika.

I've been using my half plate camera more and more and gradually getting all the light leaks stopped up!
It could do with a new bellows, but that's a project for the future.

Recently, I decided to start shooting dry plates. It's taken some time to get the best method to clean the glass and also find an interesting formula for developing and fixing. I tend not to always follow the advice and try my own thing, this frequently leads to minor disasters and frustrations. However, I am now getting fairly reasonable plates that don't shed their emulsion and then deposit it in the sink during washing!
Here are a few of my first attempts…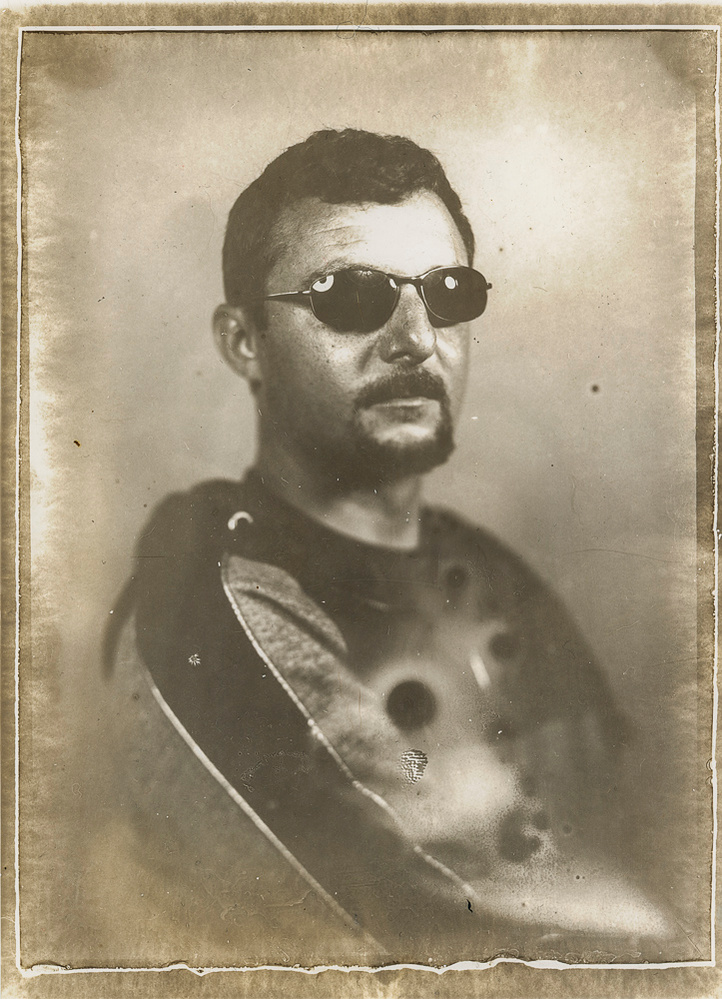 As you can see, they're far from perfect!
I like the imperfections a lot though. If I want perfect images, I'll shoot digital or fresh film.
The final two portraits are actually scans of contact prints, sepia toned. The best yet in fact, verging on becoming good, hmmm, not sure about that!

The whole process is very time consuming, but, not too expensive. Expense being the main reason I can't take up wet plate collodion at the moment. It's something I will do at some point I hope, in the meantime, the difficulty of producing reasonable dry plates is keeping me busy.